Services
Hopscotch OT provides clinic based services in Moorabbin and community based services in schools throughout Bayside and Kingston.
We offer flexible services to best support your child and family
Hopscotch OT is committed to providing evidence based best practice in a fun environment so that children love to attend.

Part of a team
We work closely with teachers and other health professionals working with the child.

Family Centered
Working closely with families so that we can truly understand what challenges they are experiencing and the unique strengths they have to assist their child.

Goal directed
We work with children and their families to set and work toward goals that are important to them and realistic to achieve.
Jodie Lang (Director/Occupational Therapist)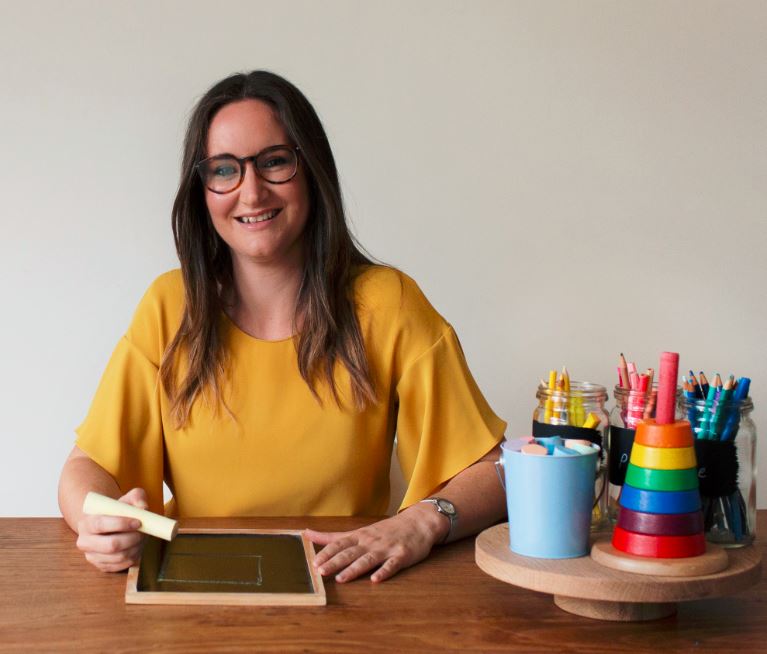 I completed my Bachelor of Occupational Therapy in 2005 at La Trobe University. I have been working as a paediatric occupational therapist for the past 12 years. I have always been passionate about working with children and families and have worked in a range of settings including; Early Intervention, Community Health and privately in independent schools. I established Hopscotch OT in 2014.
I have extensive experience working with children with; developmental coordination disorder or dyspraxia, developmental delays, specific learning disorders, attention deficit disorders, autism spectrum disorders, sensory processing difficulties and social and emotional difficulties. I am committed to using an evidence based approach and in recent years have completed training to become a certified CO-OP therapist, Tuning Into Kids group facilitator and have completed various other courses in; Social Thinking, sensory processing, handwriting intervention, toilet training and family centered practice. I love helping children to develop skills and am passionate about working with their parents and educators to understand their needs and how to support their skill development so that the child can reach their full potential. On a personal level I am a mum to 2 young kids and love getting out and about and being active with my family.
Nikita Shastri (Occupational Therapist)
I completed my Bachelor of Occupational Therapy (Honours) in 2018 at Monash University. I am an enthusiastic person who loves working with children and their families to build therapy interventions into everyday routines, and to help empower children to achieve their goals and dreams. I am committed to providing evidence-based therapy in an engaging and fun learning environment to deliver the best possible outcomes. As a new practitioner in the workplace, I continually learn and seek new opportunities to develop my skills and enhance the effectiveness of the therapy I provide. On a personal level, I enjoy travelling, keeping active and socialising with friends.
Lauren Buck (Occupational Therapist)
I completed my Bachelor of Applied Science (Occupational Therapy) degree at the University of Sydney in 2007. I have since worked as a Paediatric Occupational Therapist within both the private and not for profit sector. I have extensive early intervention experience working in clinics, preschools/schools and local communities.
I am extremely passionate about Early Intervention and supporting children, young people and their families achieve the goals that will support their ongoing development and independence. I have extensive experience working with children with Autism, Down Syndrome, Fragile X, developmental delays and intellectual disabilities, as well as children with learning difficulties, ADHD and sensory processing challenges.
I am a big believer in professional development and love ongoing learning opportunities which benefit the children/ young people and families that I work with. I have completed training courses related to sensory processing, regulation, fussy eating and handwriting and I am a certified Triple P presenter. I thoroughly enjoy upskilling families, teachers and other caregivers with tools and techniques that can be integrated into everyday routines.
On a personal note, I moved to Melbourne from Sydney in July 2018 with my husband and young son. We enjoy exploring our new local parks and beaches and love warm weather.